Français / English / Deutsch / Italiano / Español / русский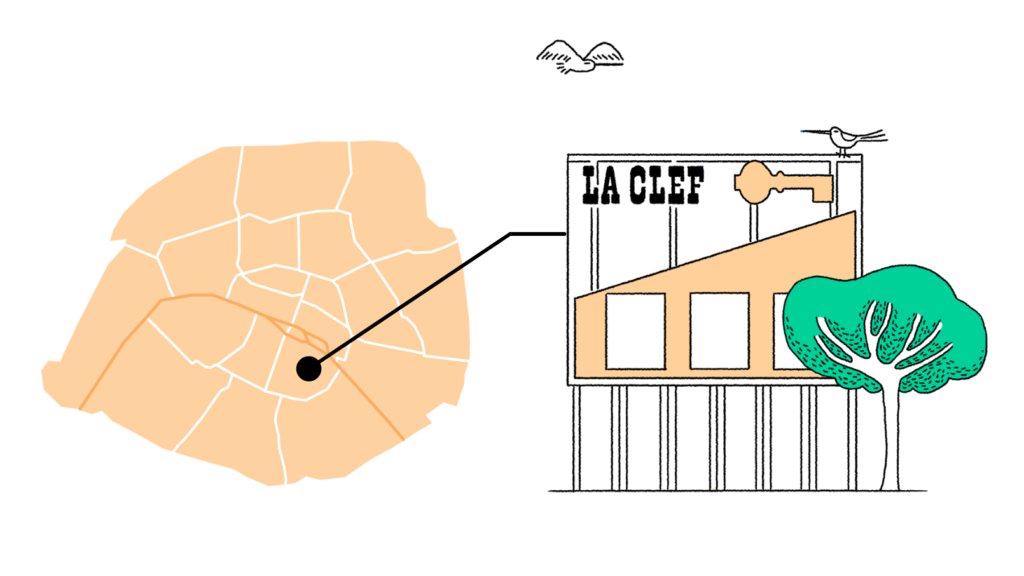 A few Key dates
La Clef opened in 1973 with 3 screening rooms. In 1981, Caisse d'Epargne's worker's committee bought the theater, keeping two screening rooms running and turning the rest of the building into a cultural center for its employees.
In the 90's, two associations ran the remaining movie rooms and shaped the identity of la Clef with their eclectic programming.
In 2018, the movie theater closed its doors, following the owner's decision to sell the building. An attempt made by two former employees to buy the building back from the owner failed.
In 2019, the non-profit association Home Cinema occupied La Clef to prevent the sale: "We pledge to leave the premises as soon as we have the written and oral confirmation, before journalistic and legal witnesses, that La Clef will remain an independent movie theater, and, first and foremost, an associative movie theater."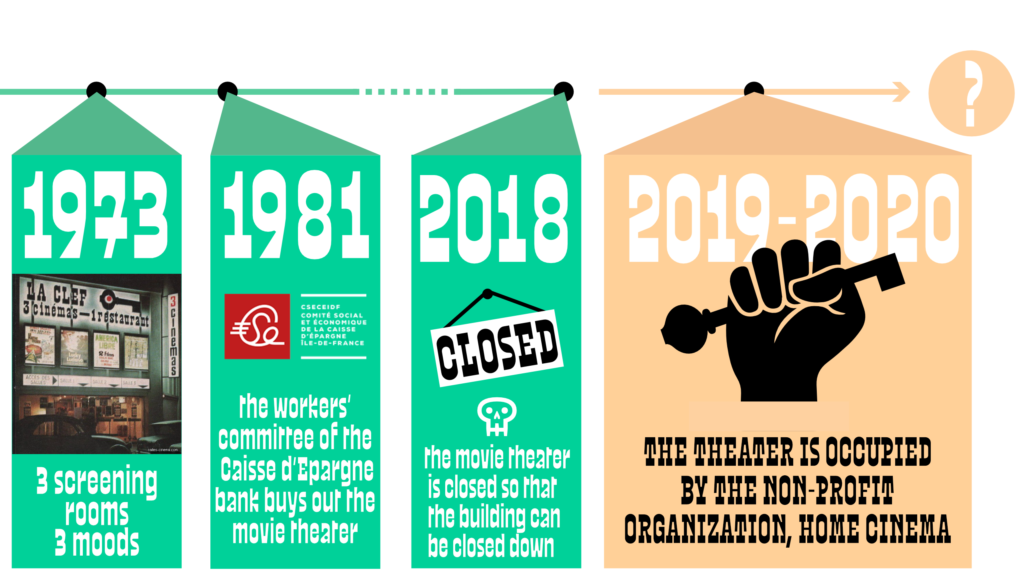 En photos