Français / English / Deutsch / Italiano / Español / русский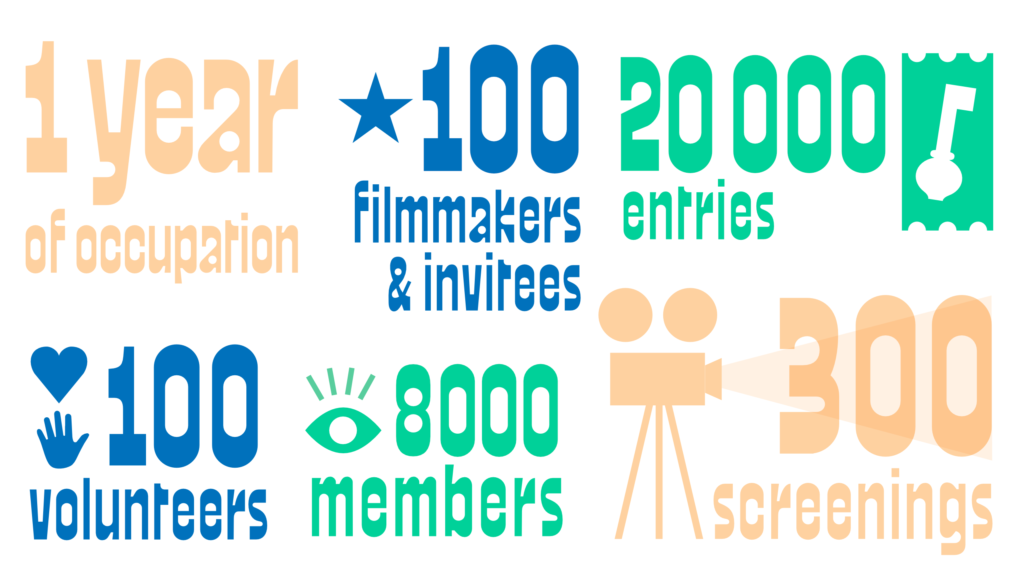 On September 20th, 2019, several collectives and independent individuals – film buffs, film directors, cinema professionals and artists from artists' squats got together with local residents in the association Home Cinema and decided to illegally occupy the movie theater in the hope of preventing the disappearance of this historic place of non-profit, cultural experimentation.
From the very first day after the occupation, a different movie was screened every night with a free pricing policy. There was no hierarchy of genre, length or production budget. Numerous screenings ensured fruitful encounters with guests and discussions with the audience.
For a year now, this has been a unique experience, led by about a hundred volunteers who have ensured that activities were maintained, and that spectators, public authorities and the media were mobilized to support and enjoy this unique movie theatre.
The team
The association Home Cinema has more than a hundred volunteers who donate their energy to the La Clef cinema to make sure that there are screenings and events every night:
Directors, artists, students, film programmers, film projectionists, neighbors, photographers, scriptwriters, critics, producers, press agents, illustrators, typographers, lawyers, architects