Français / English / Deutsch / Italiano / Español / русский
What will be done with the money?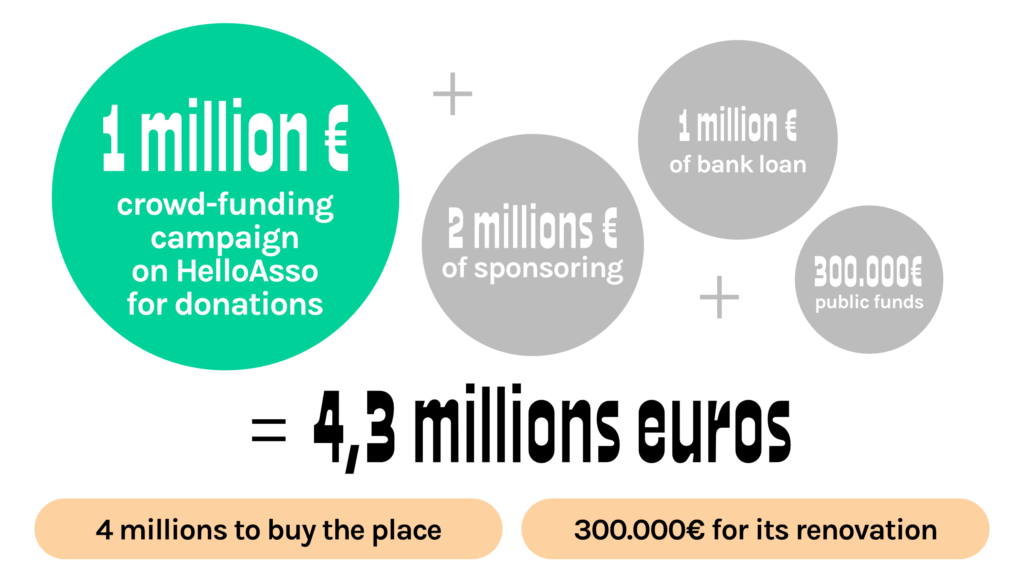 An innovative, sustainable and disinterested acquisition
The money from this campaign will be passed back to the endowment fund "Cinéma Revival: for an Associative Cinema", which will become the owner of the walls. The association Home Cinema will be the user of the premises.
This innovative choice of acquisition means that the ownership of the building is separate from its use.
The building is no longer a property on the market, thus avoiding speculation. It becomes a Common Good for its users, current and future. Like a foundation, the endowment fund is a structure of general interest, without shareholders, which allows for the collection of donations in a durable and disinterested way where profit is not the motivation. By means of a long-term lease, the property is made available for use by the Home Cinema Association, which will coordinate the activities taking place there. If the association Home Cinema ceases to exist, the endowment fund Cinema Revival will guarantee the that the building is handed over to other collective and cooperative projects.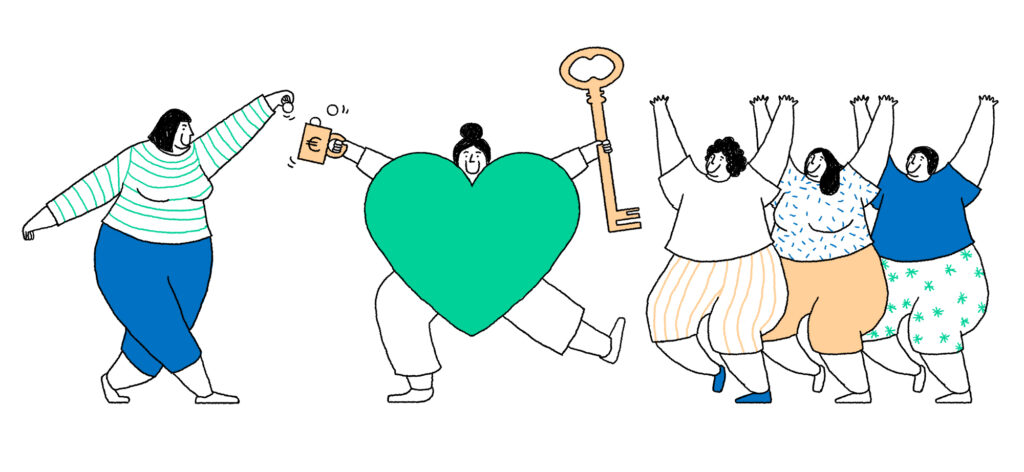 Take part in a citizens' funding project
1 million €, is 1000 persons giving 1000 €!
The investment is spread out and made easier; the aim is reached faster. The dependency on the banking system and indebtedness is greatly reduced.
You choose where your taxes go: if you live and pay taxes in France, your donation is deductible.
This tax deduction corresponds to a part of your taxes which goes on a project which you decide on and which represents the values you believe in.
60% tax deduction for companies: a donation of 1000€ will cost you 400€
66% tax deduction for private individuals: a donation of 100€ will cost you 34€
All donors will receive the same counterpart. In order to be coherent with our principles, we have decided that everyone, whatever their means, will receive: a letter of thanks, a poster, an invitation to a special event.
What will happen if the total sum of 1.000.00€ is not reached?
Technically and unlike other crowdfunding platforms, HelloAsso pays back the whole sum, whether the funding objective is reached or not.
Nevertheless, in the case of our project not being successful, we make herewith a commitment to all our donors to inform them about the situation and to offer them two options:
Either to reimburse his/her donation (and the one corresponding to the tax if this option has been used)
Or the transfer of his/her donation to the endowment fund financing the project of associative cinema as presented for the movie theater La Clef.