What a great joy that so many artists, from numerous backgrounds, established and emerging, working in this wide variety of media – painting, photography, installation, sculpture, video, drawing, collage – united in their alliance within both a cultural and political struggle. The existence, and therefore the preservation, of entirely independent places is vital for free creation, both in the prospects of cinema and for art in general. This need is reaffirmed by all these artists, and reflected in the abundant public exhibition of all the artworks up for sale, hosted within the walls of the Palais de Tokyo for a weekend.
Everything must go for La Clef to reappear!
On the 28th and 29th of October, 2023
at the Palais de Tokyo in Paris.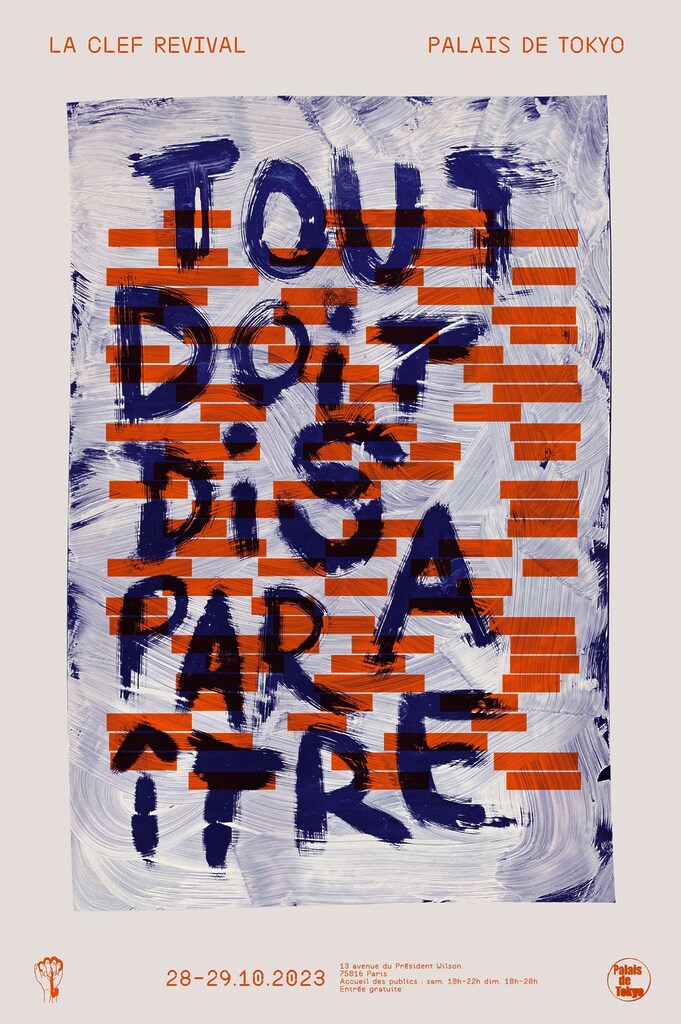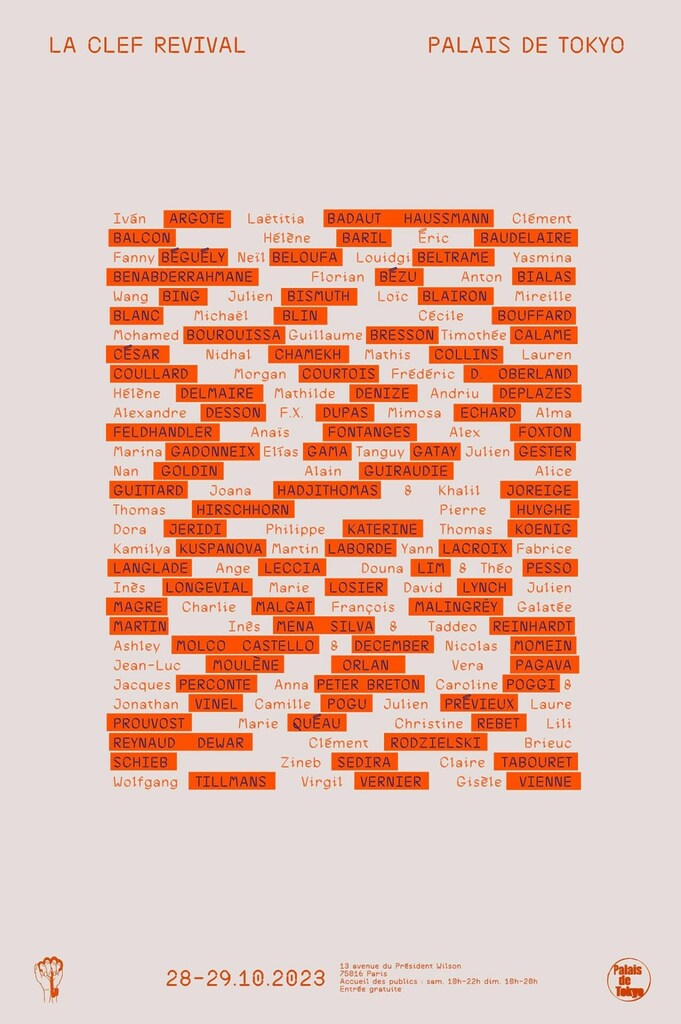 Please address any inquiry about purchase demands at: expo [@] cinemarevival.fr