Starting on Friday the 28th of October, a few members of La Clef Revival are pleased to be invited and will be in the…
Institute of Contemporary Art (ICA),
The Mall, St Jame's, London SW1Y 5AH
For a (G)Round Up! weekend in four acts.
We'll introduce to the audience some of our memorable films an cookin' specialities!
On Friday, the 28th of October at 6.30pm: Act I (all information here, please book in advance)
Food & Film:
Notre sexualité est un champ de bataille (Our sexuality is a battlefield)
Then, on Saturday 29th of October, starting at 3.30pm to 5.30pm (open price) for Act II : find all details here)
Roundtable discussion:
"Activated, Evicted, Expanded"
With members of the Star and Shadow cinema and the Edinburgh International Film Festival (EIFF)
And on Sunday 30th of October, starting at 4.30pm:
Militant Cinema:
Taking back the legislature
4.30pm: A Documentary Filmakers Hongkong's film (Hong-Kong, 2020, 46mn) Act III (more information here)
6.30pm: Supporting filmakers (Act IV: more details here)
Appelez-moi Madame (Call me madam)
A Françoise Romand's film (France, 1986, 83mn)
Detour (Rodeo)
A Mario Valero Palacin's film (France, 2019, 32mn)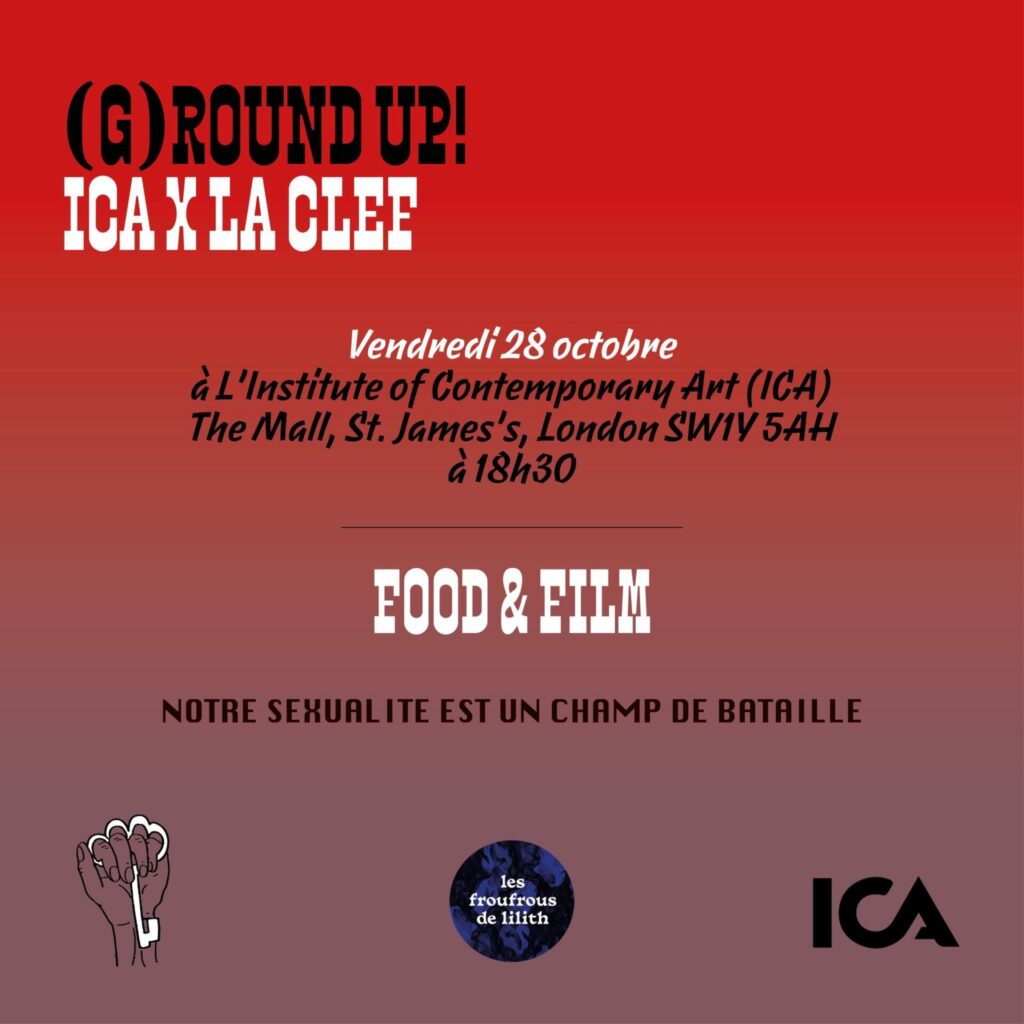 We can't wait to be there and meet you… see you very soon, take care.